Luzhou Chem attend FIE Expo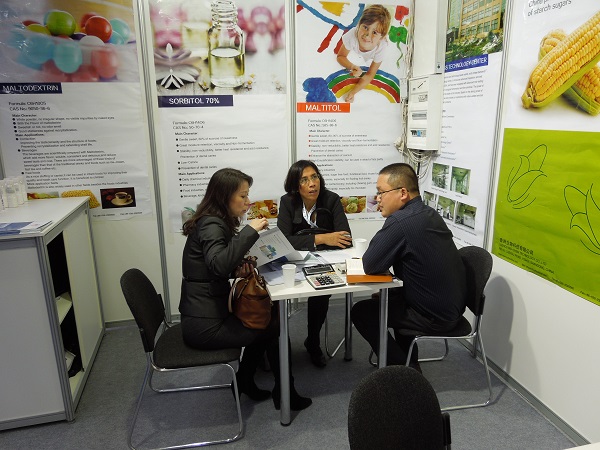 During November 19th to 21st, Luzhou Chem participated in the European Food Ingredients Exhibition held in Germany Frankfurt Exhibition Center (Fi Europe), this show proved to be a great success.
The exhibition was organized by the European UBM group company, it is an international event on the food and health ingredients industry, and it is the highest level of the ingredients industry, in the past 20 years, Fi series exhibition has become top professional additives exhibition, and constantly promotes the global food ingredients industry changes, in 2013 more than 1500 exhibitors attended this exhibition.
Since 1986, the FIE exhibition has been a mecca for the global food ingredients industry. In the past 26 years, the total number of visitors has more than 500 thousand people; in recent years China food ingredients with its rich variety, high quality and inexpensive advantage gradually attracted the European markets' attention, on one side Chinese manufacturers keeps on bringing in the new technology and products from foreign enterprises, at the same time also increased efforts to develop the international market; more and more food ingredients enterprises realized by participating in international exhibition can quickly expand overseas markets and improve the competitiveness of products in the international market.